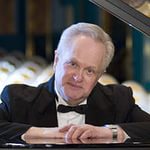 THE CHAIRMAN
Kroll Anatoly Osherovich
Conductor, composer, pianist, People's Artist of the Russian Federation, holder of the Order of Merit for the Fatherland IV degree, artistic director and conductor of the Academic Band Jazz Orchestra of the Russian Academy of Music Gnesinykh, vice-president of the Authors 'Council of the All-Russian public organization Russian Authors' Society
The Guild was created with the aim of uniting cultural figures working in the field of jazz and pop art. The guild has two associations:
Association of Jazz Artists;
Association of Variety Artists.
The main tasks of the guild are social and creative support of professional jazz and pop music performers, creating conditions for the implementation of new cultural projects aimed at popularizing these musical trends, including assistance in organizing sound recordings and holding pop and jazz festivals.

Join a guild